More Info
Frequently Asked Questions
Some commonly asked questions about how to open an in-home senior care franchise with Right Hand Senior Care.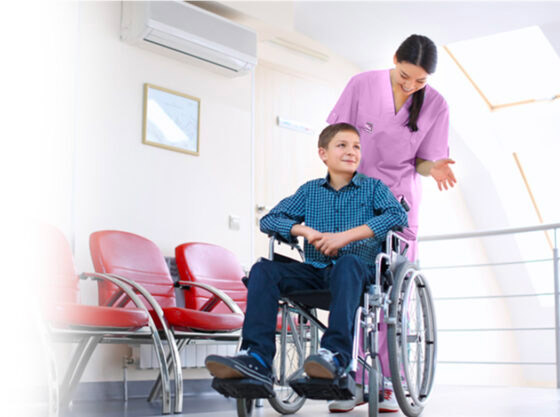 What experience do I need to become a Right Hand Senior Care franchise owner?
Although prior senior care or nursing experience is ideal, these skills are not required for franchise ownership with Right Hand Senior Care. You must care about people, and be driven to build a business, manage a team and be a hands-on owner.
Sales or marketing assistance is helpful for introducing your business to your community. Military veterans are also welcomed. Regardless of your background, we'll teach you what you need to know to run a Right Hand Senior care business. We seek financially qualified, committed individuals who are excited about the opportunity to open a senior care franchise with us.
What is provided as part of the Right Hand Senior Care franchise program?
We believe in helping you build a business that gives back, which means providing you access to robust administrative support, effective technology tools and a dedicated call center. You'll need time to market and network within your community, as well as manage daily needs as they arise.
We look forward to working with you through initial and ongoing training to use everything our franchise program has to offer, so you're completely comfortable launching your business from day one. We'll teach you how to run a business, how to scale it, how to effectively build a team and a client base and so much more — all to create a business you'll love.
How much will the Right Hand Senior Care franchise program cost me?
The estimated initial investment necessary to begin operations ranges from $83,050 to $131,300. This includes a $39,500 initial franchise fee for a single unit agreement. As with any new venture, it's important to have adequate capital to fund the initial business growth stages.
Is financing available?
We do not provide direct financing to franchise owners, but we may refer to financing sources on a case-by-case basis.
Are there ongoing fees to pay?
We collect a royalty fee equal to 4% of gross revenues and charge an outsourced support service fee, with a minimum of $125 per week plus $1 commission on each hour of service provided. (The service is mandatory for only one year and afterwards, it's optional.)
These fees allow us to fund our ongoing support services and the continued development of programs, marketing tools, training programs and systems upgrades.
Are there any advertising fees?
Franchise owners are required to spend $1,000 per month on local marketing on an ongoing basis. They'll also contribute up to 2% of gross revenues into the brand marketing fund. Collected funds are used to develop marketing strategies to promote the Right Hand Senior Care brand.
What is the term of the agreement?
The initial term of your agreement is five years, with two subsequent successor agreement options of five years each.
How do I get started?
To learn more about how to open a senior care franchise with Right Hand Senior Care, schedule an initial conversation with us.
During our call you'll learn more about next steps to owning a Right Hand Senior Care franchise.